Kahului
Down to Earth, 305 Dairy Road, 808-877-2661, https://www.downtoearth.org/our-stores/store-locations/kahului-maui
Encased in a Health Food store is one of Maui's best vegetarian restaurants. There is a kitchen and pastry case as well as a hot and cold food bar.
Paia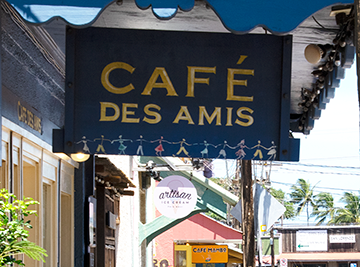 Cafe Des Amis, 42 Baldwin Ave, 808-579-6323,  http://cdamaui.com
With live music and crepes reflecting cuisine from the Mediterranean, India and France, enjoy Trip Advisor's review of some of the best food to be found on Maui. Sweet and savory crepes await you.
Cafe Mambo, http://cafemambomaui.com/, 30 Baldwin Ave, 808-579-8021, no reservations,
Known for their Crispy Duck, Mambo Burger and tasty salads you will enjoy every bite.
Flatbread Company, 89 Hana Hwy, 808-579-8989, http:/flatbreadcompany.com/maui
Flatbreads for two, pizzas, fresh squeezed juices, and organic salads round out the menu using nitrate-free meats and local produce.
Mama's Fish House, 808-579-8488, https://www.mamasfishhouse.com,
Located in a small cove, this restaurant has been voted the best fish seafood on Maui for several years. You will love the Hawaiian ambiance.
Mana Foods, 49 Baldwin Avenue, 808-579-8078, http://manafoodsmaui.com
Here we have in the Health Food store a hot and cold food bar with many vegan items for self-serve dining. Mana Foods also has their own bakery with breads, carob brownies, and pies.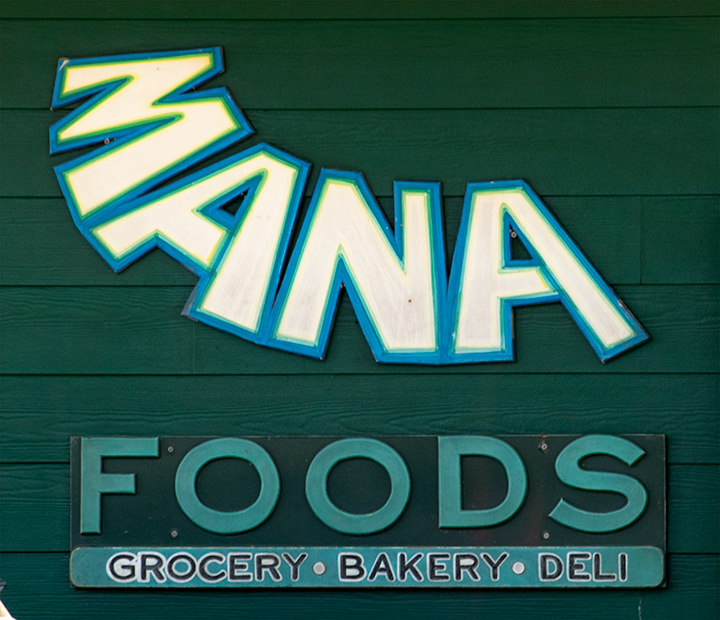 Nylos, 115 Baldwin Ave, 808-579-3354, https://nylosmaui.com/
For every event try these three course dinners with lobster, caviar and chocolate soup as some of the offerings for your palate. Be sure to get reservations.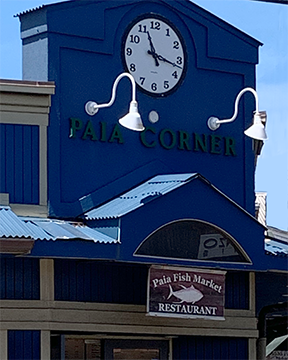 Paia Fish Market, 100 Baldwin Ave, 808-579-8030, https://paiafishmarket.com
In business since 1989, this reasonably priced fish and burger house has been a family favorite for years.
Thai Spice, 149 Hana Hwy, 808-579-8269, You can take your Thai food to the beach. It may be a curry, a soup or noodles. Enjoy.
Vana Pa'ia, 93 Hana Hwy, 808-579-6002, http://vanapaia.com/index.php
These artistic creations are inspired by Japanese Cuisine. Beautiful to look at and beautiful to eat.
Haiku
Baked on Maui, 375 W Kuiaha Rd, Ste 1, 808-575-7836, A breakfast and lunch cafe in the Pauwela Cannery serves up french toast, omelets and sandwiches on freshly baked bread. Found slightly off the highway.
Colleens at the Cannery, 810 Haiku Rd, 808-575-9211, http://colleensinhaiku.com
Fresh coffee, Eggs Benedict, organic salads, fish tacos and one of the best burgers on the island with beef from the Maui Cattle Company will entice the whole family to try this place.
NUKA, 780 Haiku Rd, 808-575-2939, http://nukamaui.com
This Izakaya-style Japanese sushi restaurant is a blend of delicious food and beautiful decor. Enjoy the artistic creations of sushi and sashimi in this incredible atmosphere.
Maui Kombucha, 810 Kokomo Rd, Suite 136, 808-575-5233, http://www.mauikombucha.com/
Feed your stomach and your spirit with a full menu of raw vegan cuisine.
Hana
Coconut Glen's, Hana Hwy, (808) 248-4876, http://coconutglens.com
Organic, vegan and super yummy ice cream is found out in the jungles of Hana. Try Rum raisin, Chipotle Chocolate or Lemongrass. Be sure to check out the video on their website.
Halfway to Hana, located at Mile Marker #17 past Ke'anae Arboretum, 808-248-7037,  Their delicious banana bread, hot dogs and burgers will get you there.