Kihei
Fork and Salad, 1279 S Kihei Rd, 808-879-3675, www.forkandsaladmaui.com. You'll find everything from juices to soups and stews to sandwiches for this healthy eating establishment.
Fred's Mexican Cafe, 2511 S Kihei Rd, 808-891-8600, www.mooserestaurantgroup.com. Great ocean views to sample San Diego style Mexican food.
Hawaiian Moons, 2411 S Kihei Rd, Kihei, 808- 875-4356, www.hawaiianmoons.com. Hawaiian Moons is a health food store offering a fresh salad bar and natural food selection.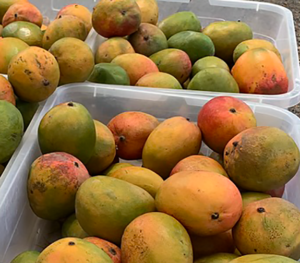 Kihei Caffe,  Kihei Kalama Village, 1945 S Kihei Rd, 808-879-2230, www.kiheicaffe.net.
This self serve restaurant has sidewalk seating with no bugs thanks to the chickens. Located across from Kalama park it is a casual start to the day or a relaxing break after surfing or paddling.
Lava Rock Bar and Grill, 1945 South Kihei Rd suite H, 808-727-2521, http://www.lavarockhawaii.com/
This new hotspot in Kihei was awarded the Diner's Choice 2018 Award and offers everything you can think of from pancakes to lobster, burritos to pasta.
Maui Pie, Azeka Shopping Center, 1280 S Kihei Rd, 808-298-0473, www.themauipie.com. Mango, chocolate, rhubarb and coconut pies abound. Yummy!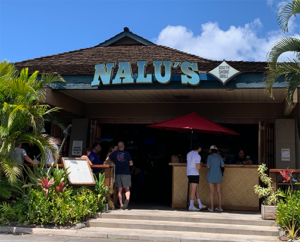 Maui Tacos, Kama'ole Beach Center, 808-875-5005 and Pi'ilani Shopping Center, 808-875-9340, www.mauitacos.com. Serving only sustainable seafood, you will dine on fresh ingredients at a comfortable price.
Miso Phat Sushi, Azeka Shopping Center, 1279 S Kihei Rd, 808-891-6476, www.misophat.com. High quality hand picked fish for you to relish. A kids' menu is available.
Moose McGillycuddy's, 2511 S Kihei Rd, 808-891-8644, www.mooserestaurantgroup.com. Fun for the family and great prices with burgers or fish and chips.
Nalu's, Azeka Shopping Center, 1280 S Kihei Rd, 808-891-8650, https://naluskihei.com Going with the flow, many fresh local and island ingredients are offered.
Nutcharee's, Azeka Shopping Center, 1280 S Kihei Rd, 808-633-4840, www.nutcharees.com. Authentic Thai food restaurant that was located in Hana is now found in Kihei. Menu is loaded with reasonably priced selections.
Sansei, Kihei Town Center, 808-879-0004, www.sanseihawaii.com. This delicious seafood restaurant and sushi bar needs to be on your list.
Shearwater Tavern, 1279 S Kihei Rd #201, 808-793-2324, www.shearwatermaui.com.
Locals love the reasonable prices and fancy drinks along with live music.
South Shore Tiki Lounge, Kihei Kalama Village, 1913 S Kihei Rd, 808-874-6444, www.southshoretikilounge.com.  An all day Happy Hour from 11am-6pm with pizzas and sandwiches is awaiting you.
Three's Bar & Grill, 1945 S Kihei Road, Suite G, 808-879-3133, https://threesbarandgrill.com/
Combining flavors of the Pacific Rim and the Southwest, this restaurant offers up coconut crusted fish tacos, red curry clams and tropical salads among the other specialties. Live music on the patio will make your time so special
Wailea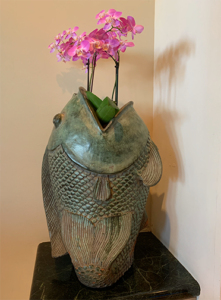 Fairmont Kea Lani
• Ko, 808-875-2210, www.KoRestaurant.com. Cuisine from the island's history and culture.
• Luana, 808-875-4100, www.Fairmont.com/kea-lani-maui. Cocktails and gorgeous sunsets abound here.
Four Seasons Resort, 3900 Wailea Alanui, 808-874-8000 www.fourseasons.com/maui
• DUO, Experience Market Night and the delicious steak and seafood entrees.
• Ferraro's, Casual menu at a beach-side restaurant.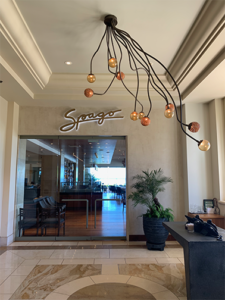 • Spago, A menu from Master Chef Wolfgang Puck awaits you here with a fusion of Hawaiian and Californian cuisine. Families are welcome.
Gannons, 100 Wailea Golf Club Drive, 808-875-8080 www.gannonsrestaurant.com. Beautiful views on a golf course setting.
Grand Wailea Resort Hotel and Spa, 3850 Wailea Alanui, 808-875-1234  http.//grandwailea.com. When making reservations, talk to the restaurant manager for special requests.
• Humuhumunukunukuapua`a,
The ultimate Hawaiian restaurant setting surrounded by a fish pond alive with tropical fish.
• Bistro Molokini, Poolside dining for lunch and dinner.
Hotel Wailea, 555 Kaukahi St., 808-879-2224, www.hotelwailea.com/RHW. Romantic settings with local cuisine.
Humble Market Kitchin by Roy Yamaguchi, WaileaBeach Resort-Marriott, 808-879-4655, www.hmkmaui.com. Stunning view with an international menu.
Ka'ana kitchen, Andaz at Wailea, 808-573-1234, www.andazmaui.com.
A large open kitchen with the very best ingredients from local farmers.
Lineage Restaurant, 3750 Wailea Alanui Dr, 808-879-8800, https://www.lineagemaui.com/
This Diners 2019 Choice Award Recipient is well worth trying out. Look for some Pacific Rim specialties.
Mulligan's on the Blue, Wailea Blue Golf Course, 808-874-1131, www.mulligansontheblue.com.
Island Irish cuisine. Try the fresh fish and chips.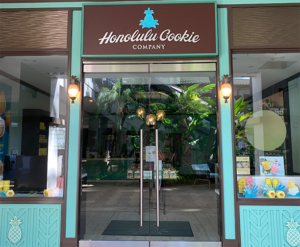 The Shops at Wailea
• Honolulu Cookie, Take some of these home with you!
• Waikiki Brewing Company, 808-891-8883, www.waikikibrewing.com. Located also in Waikiki, this burger bar rocks.
• The Pint and Cork, 808-727-2038,www.thepintandcork.com. Enjoy this gastropub and sports bar that has local craft beer from Maui and great burgers.
Wailea Gateway Center
• Fabiani's, 808-874-0888, www.fabianis.com. Taste Italy by the Pacific. It has a sister location in Kihei as well.
• Monkeypod, 808-891-2322,www.monkeypodkitchen.com. Known for its pies and comfortable surrounding
• Pita Paradise, 808-879-7177, www.pitaparadisehawaii.com. This local favorite for many years serves up Mediterranean cuisine.