This is a region well suited to growing Maui's fresh vegetables.
Kula
Ali'i Kula Lavendar, 1100 Waipoli Rd, 808-878-3004, https://aliikulalavender.com
Lavender everything, from scones to tea to salad to brownies. The view is spectacular and so are the lavender fields.
Kula Lodge, 15200 Haleakala Hwy, 808-878-2517, https://www.kulalodge.com/restaurant.htm
Located on the road to Haleakala, it is always worth the beautiful drive. With breathtaking views at 3200 feet, this is the perfect place to bring friends or family.
Makawao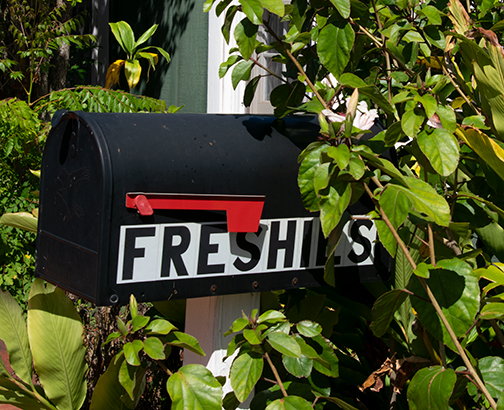 Freshies, 3620 Baldwin Ave, 808-868-2350. This place is listed on Yelp's List of Top 100 Places to Eat in the U.S. They are famous for their French Toast and kombucha on tap.
Hali'imaile General Store, 900 Haliimaile Rd, 808-572-2666, https://hgsmaui.com/
Updated from an old supply store, this award winning restaurant serves up mouth watering entrees and spectacular desserts.
Habibi, 3655 Baldwin Ave, 808-280-8551, https://www.facebook.com/HabibiMichaelz/
You will find Middle Eastern food here nestled in a little courtyard. Vegan, vegetarian, chicken and fish all included.
Polli's Mexican Restaurant, 1202 Makawoa Avenue , 808-572-7808, https://www.pollismexicanrestaurant.com/
Admire the sombreros as you enjoy the ribs or burgers. Opening in 1981, this restaurant has a variety of baked potatoes, burritos and tacos as well.
Stopwatch Sports Bar and Grill, 1127 Makawao Ave, 808-572-1380, Family friendly bar for ribs, burgers and fresh salads. Dance to live music on Friday nights.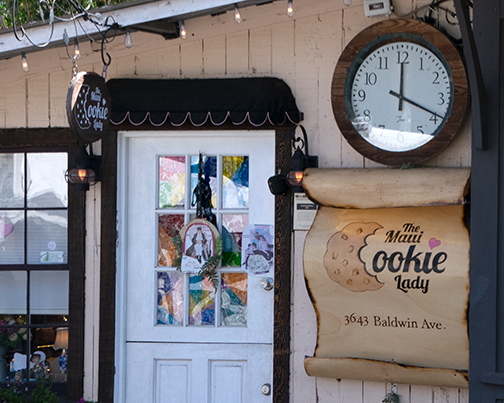 The Maui Cookie Lady, 3643 Baldwin Ave, Makawao, https://themauicookielady.com/ (808) 793-3172, It's a treat just visiting the scenery in this little store. It's loaded with artisan, handcrafted, small batch, and giant sized cookies.